Here at the Taiko Centre at Seale Hayne (TQ12 6NQ), whether you're a complete beginner or a taiko player with years of experience, there's a workshop or course to suit you. Scroll down to see what's on offer, and don't hesitate to get in touch if you would like to know more.
This occasional Saturday taiko workshop does what its title suggests – gives you a taste of taiko. It's suitable for complete (adult) beginners, and also for those with some experience. It is a great way to get used to our particular style of taiko playing, and teaching.
Advance booking is required.
Saturday 15th January 2022, 10.30am – 12.30pm, £15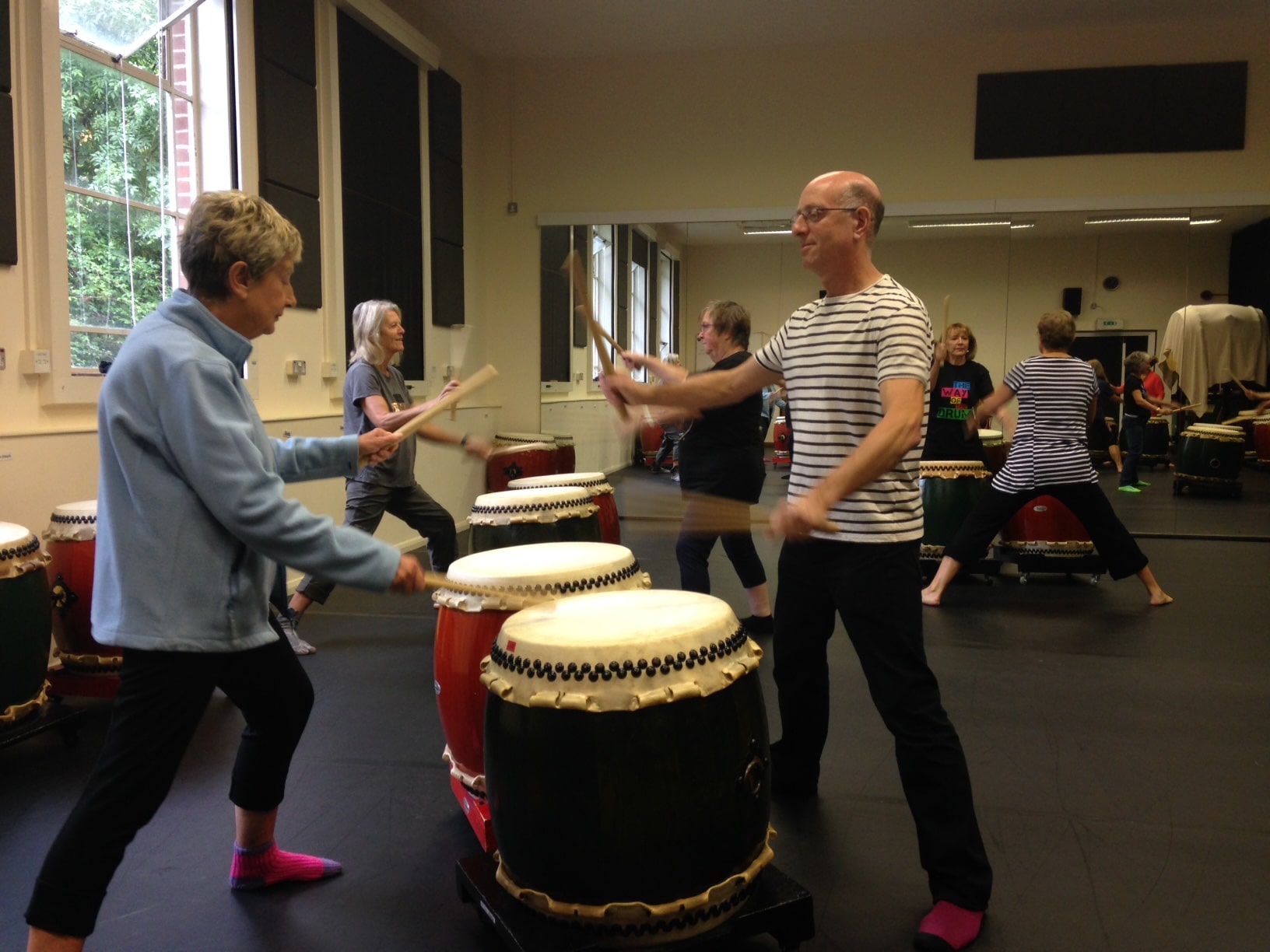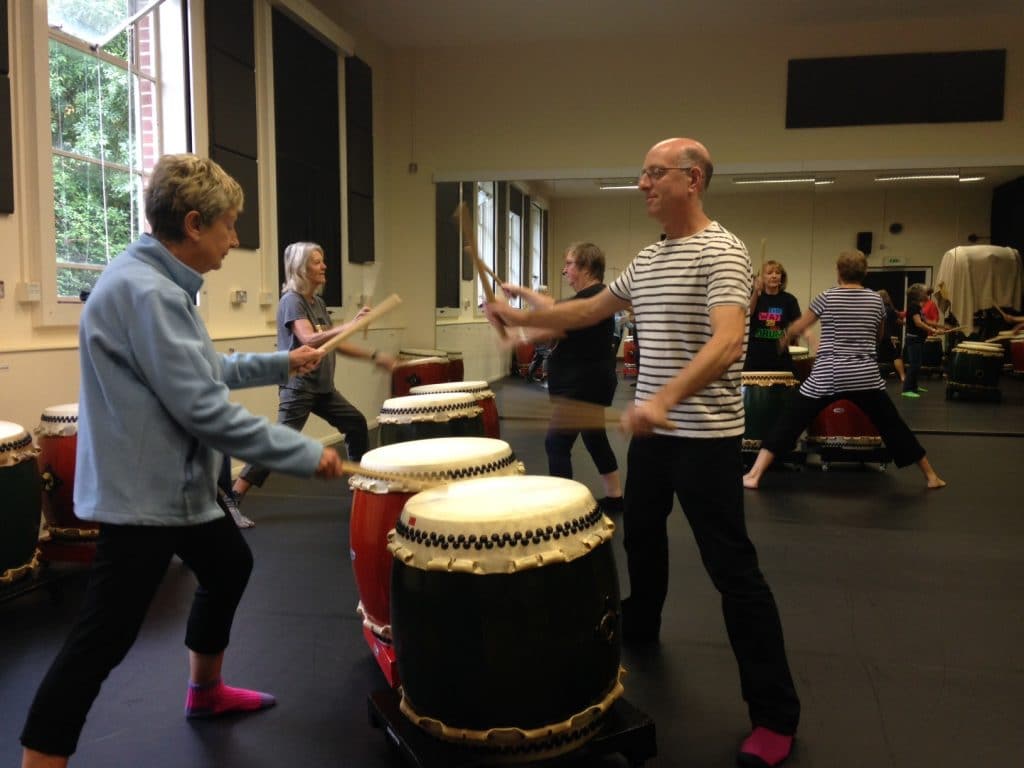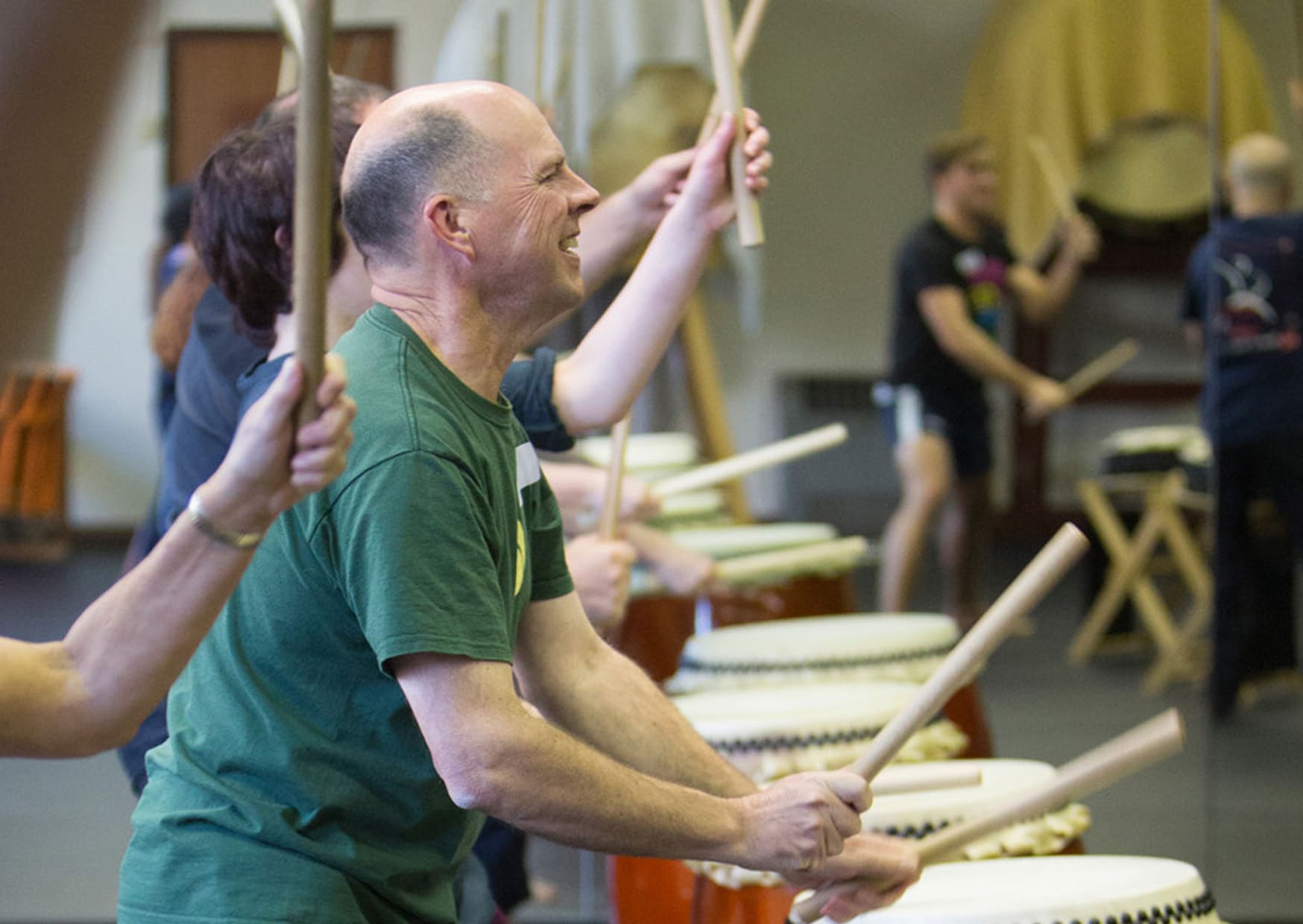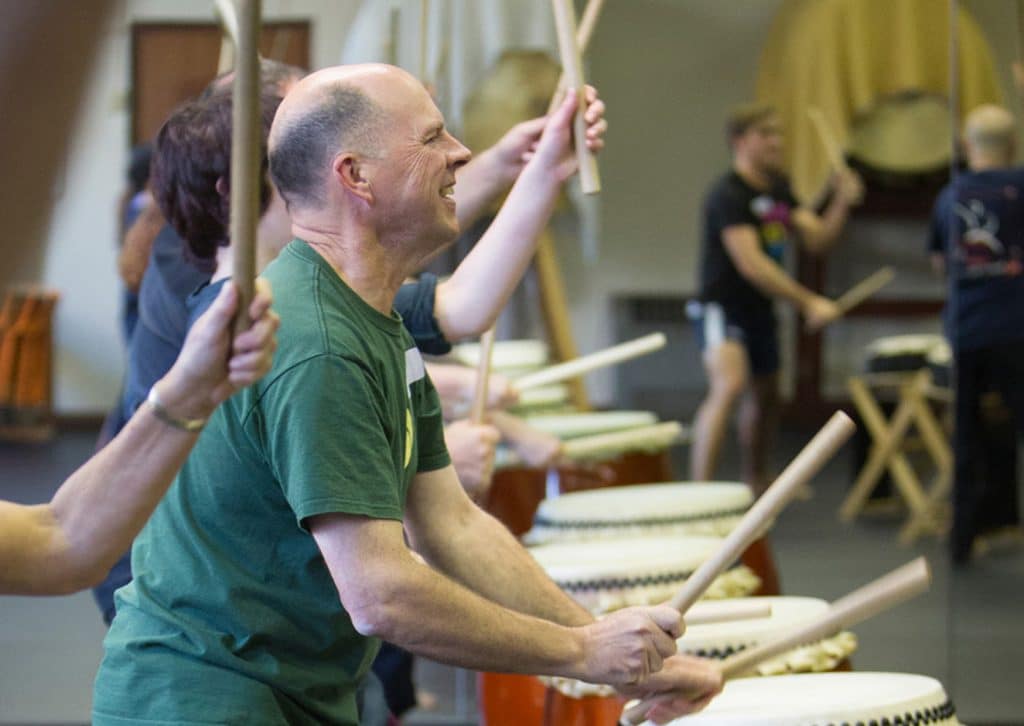 No need to book! No previous experience is assumed, but these classes are great not only for beginners, but also for those who already play taiko and who enjoy playing with other people, led by a teacher.
Monday Morning Drum for Fun: 10am – 11am
Fee: £6.50
Monday Night Taiko: 7pm – 8pm
Fee £6.50
Please check our calendar to see when sessions are running.
We are pleased to offer a rolling programme of courses for people who have played taiko for about a year or so, and who want to progress their level of playing. Participants would normally have taken at least one or two Taste of Taiko workshops or several Drop-In Classes, and consulted with us about the suitability of this course for them. Places must be booked in advance.  
People who have taken several recreational courses may be in a position to progress to provisional membership of Tano Taiko, our adult performing group, subject to availability of places in the group.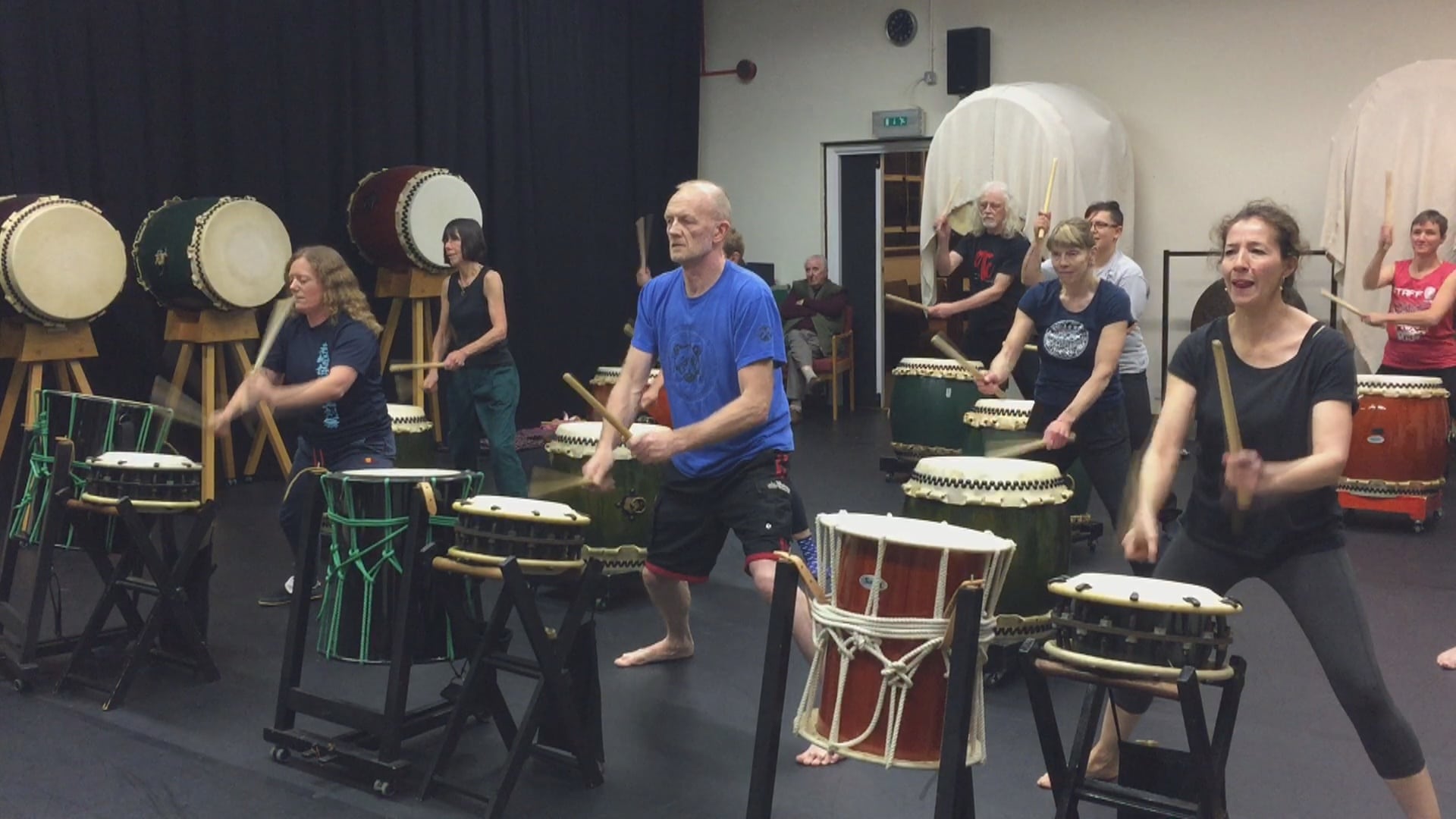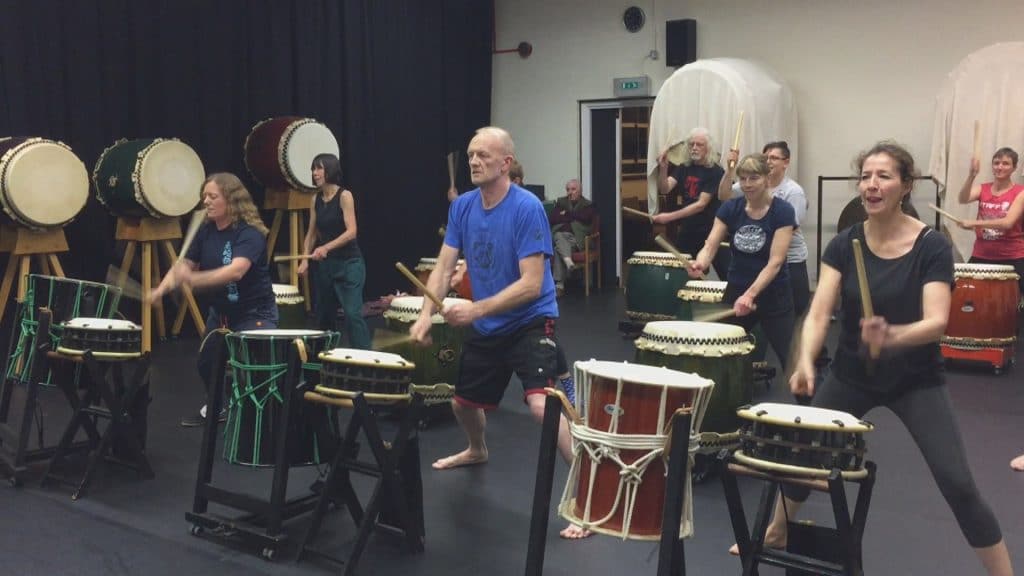 From time to time, we offer special workshops, including one-day taiko experiences. Watch this space for details of the next one.
Advance booking is always required.
Our next special workshops:
Taiko Tastic, 10.30am – 4.30pm,
£45 per person
Taiko-Tastic is a day-long workshop aimed at anyone who has played taiko before, (although is not suitable for complete beginners). The day will include drills on different types of drums and different styles of drumming. A chance to spend a fun day playing lots of taiko and the opportunity to enjoy the challenges of a range of different drills. To book please email [email protected].