Tano Taiko is our adult performing group, who play at festivals and other events across South-West England, and sometimes further afield.
To enquire about booking the group, please contact us.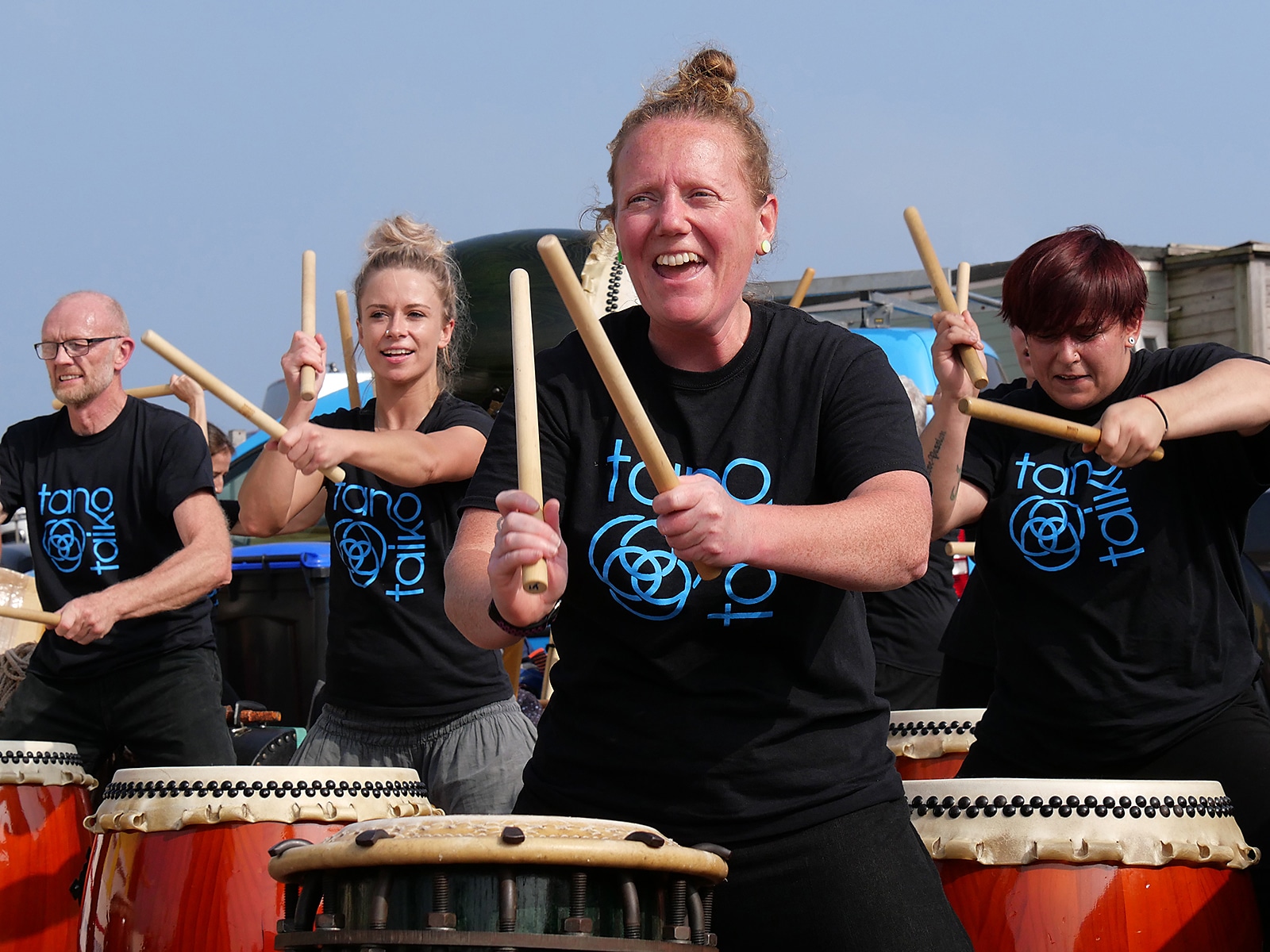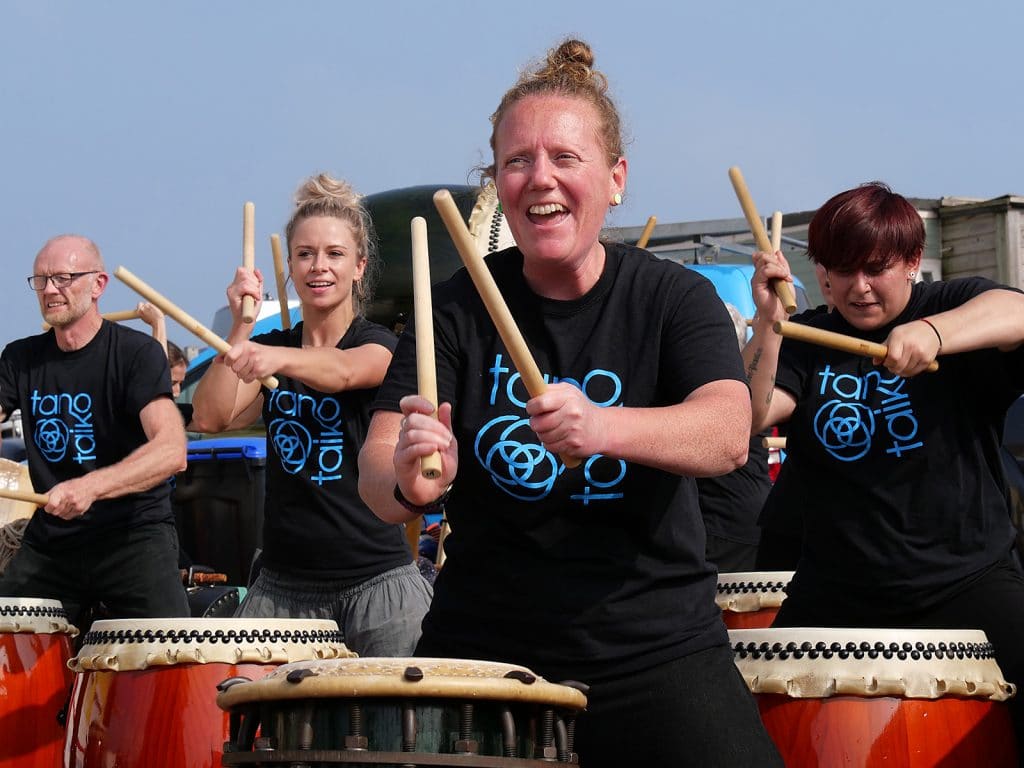 A typical performance might involve two sets of about 20 minutes each, with a short interval in between. But the performance format is flexible, so if you have something particular in mind for your event, please let us know.
Besides festival or theatrical performances, the group also plays at events such as Tribal Clash (CrossFit competition), the Grizzly (multi-terrain race), and Exeter's Rainbow Run.
We are always on the look-out for enthusiastic new members. The normal process is for us to invite people to join on a probationary basis after they've taken evening courses with us and learned some initial repertoire, as well as getting to grips with the way we do things. But if you think you've got what it takes, do get in touch.