Are you looking for an activity for your students that is joyful, energetic, challenging and fun? Our tried and tested taiko drumming workshops could be just what you need.
Why have Taiko in school?
It's great fun!
It encourages teamwork, focus and self-control.
Confidence and self-expression are developed through taiko.
Taiko is accessible to all, allowing everyone the chance to participate, whatever their musical ability.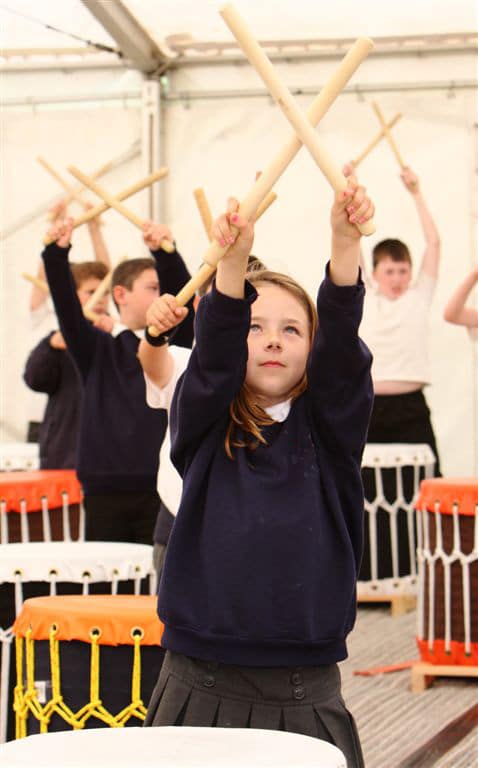 We have over 20 years' experience of teaching taiko in schools so we can deliver excellent taiko workshops carefully tailored to your students' age and ability. We also work to achieve the outcomes you need from the session.
We can spend a full day, or half a day, in your school delivering hour-long workshops for up to 30 students at a time. We can also oversee a performance at the end of the day so participants have the opportunity to experience the joy of performing to an audience and celebrate what they have learnt with staff, parents, and fellow students, as appropriate.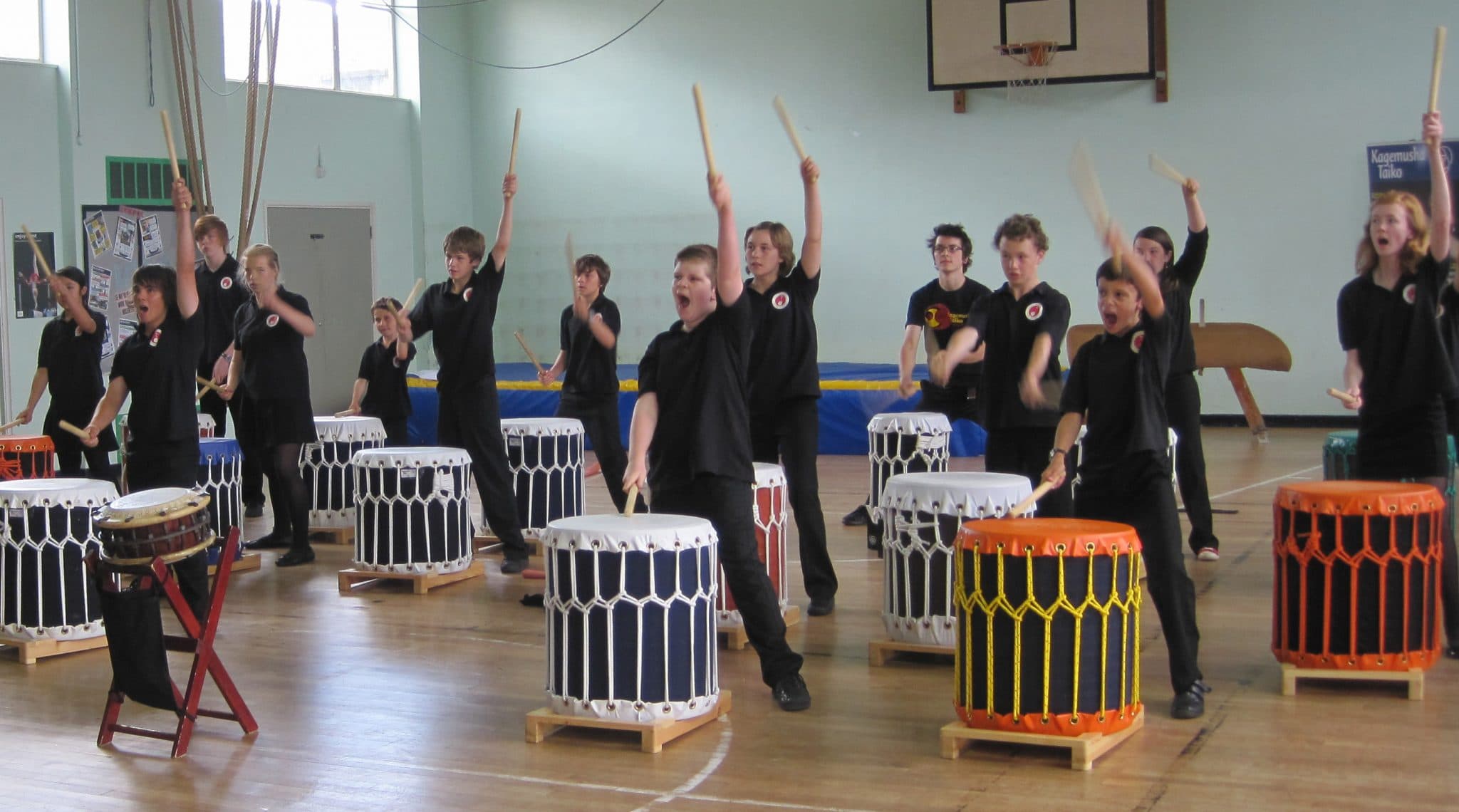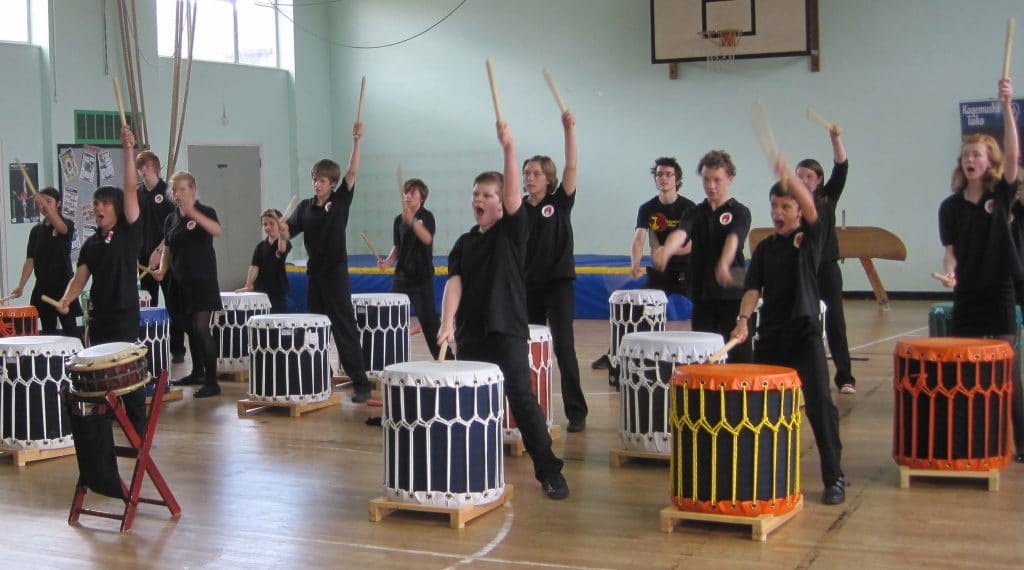 Our highly skilled and experienced staff have full DBS status
We are always happy to discuss any particular needs or concerns beforehand to ensure pupils get the best out of the workshops. And if you are looking for something different for staff team-building, twilight sessions or inset days, we can provide fun workshops for school staff too.
What you need to know when making a booking:
Taiko takes up a lot of space so the school hall is normally the best place for a workshop.
Taiko South West provide all the equipment needed: drums, stands and sticks.
In an average school day we can fit up to four one-hour workshops plus an assembly but can work with your school's schedule.
Our taiko workshops are best suited for those in Year 4 and above, however we can provide shorter 'taiko blasts' to enable younger students to have a go.
Bookings at the Taiko Centre
School bookings for our fully equipped Taiko Centre, on the outskirts of Newton Abbot, are welcome. To discuss bringing a group of pupils for a workshop in our large, fully-equipped, professional taiko studio, please send us a brief email in the first instance, or give us a call. We'd love to discuss how to make taiko in your school a successful experience for all.